I'm entered in a crafting contest over at...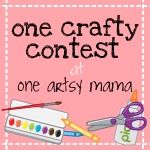 Ok, funny story, I entered the most lame thing I have made :/
fail!
hahaha
I thought I was linking up my weekly projects to her link party, NOPE!
I was entering a contest.
And not just any contest.
A really cool, fun, amazingly rewarding (take a look at her
prizes
) contest!
A full on lesson from elementary school smacked me in the face when I realized my error!
The elementary school lesson?
ALWAYS READ THE INSTRUCTIONS BEFORE STARTING THE TEST!!!
Ugh!
Silly spontaneity got me again!
Well, if you would like to go vote for your favorite entries,
click on this button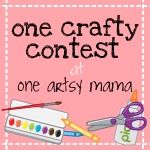 The 5 entries that won my vote were....
from Hell on Heels Housewife
from Desperate Craftwives
from Wait Till Your Father Gets Home
The project I accidentally linked up to this awesome contest was my
Personalized Art
...
Oh well!
Next time I'll pay attention and read the instructions!